The story of Liz's journey begins back in the 1970's.  As Children's Librarian for the City of Belfast, she learned about the healing power of storytelling …
Liz Weir is a storyteller and writer from Northern Ireland. She was the first winner of the International Story Bridge Award from the National Storytelling Network, USA, which cited her "exemplary work promoting the art of storytelling".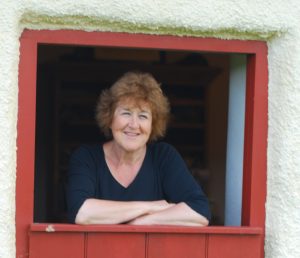 Liz Weir has told her stories to people of all ages on five continents. She has performed in pubs and prisons and hospital rooms. She worked on stages in the mighty Vanderbilt Hall of New York's Grand Central Station and in the Royal Albert Hall.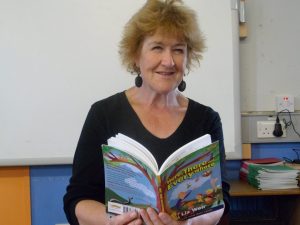 Liz Weir has worked for people with very different cultural backgrounds – for children from Israel and Palestine, at universities in Germany and Wales, on TV between South-Africa and Canada. And she appeared at major events, such as the National Storytelling Festival in Tennessee and the Australian National Storytelling Festival.
Her voice can be heard on CDs like "The Wailing Of The Wind", together with the Mavron String Quartet. Liz Weir has also written more than 20 books. For instance 'When Dad Was Away', which is a picture-book about a child whose father is in jail. Or 'Tales of the Road', a children's book about Irish Traveller life.
In 2014 after a commission from the Festival at the Edge she wrote "All for the Dead Man's Penny". Violin player Ciaran Mulholland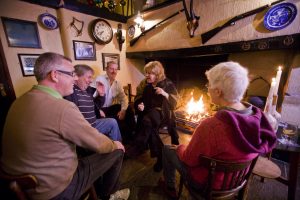 composed the music for that story of World War One.
Liz Weir does not only work as an artist. Advertising agencies ask her for concepts and she leads corporate training sessions, as storytelling has become more and more accepted as a marketing instrument. And for those working with Alzheimer's patients, Liz Weir's talks demonstrate that we can revitalize people by helping them remember and tell their stories.